{product.name}
Purina® Impact® Hay Stretcher Pelleted Horse Feed
Manufacturer: Purina
Model Number: Hay Stretcher
When hay quality is inconsistent, your horse's nutrition doesn't have to suffer. Complete feed with high-quality roughage built in to stretch or replace hay or pasture. Vitamin & mineral fortification supports bone strength and immune function. Balanced nutrition to meet your horse's nutrient requirements when fed as directed. Quality ingredients that are highly digestible and naturally palatable.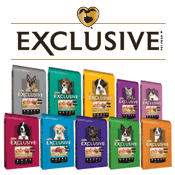 PMI Nutrition Exclusive dog and cat foods are now buy 8, get 1 free! It's our way of saying "thank you" to our loyal customers! Sign up for a Keller Rewards Card today to take advantage of this great everyday deal! Not...
Offered By: Keller Grain & Feed Inc.