{product.name}
High Octane® Showpig Paylean® 900 Show Supplement
Cutting edge nutrition for the ultimate show look. Highly palatable, power-packed ingredients to unleash your show pig's full potential! Click here for guaranteed analysis and more information.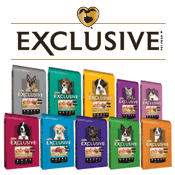 PMI Nutrition Exclusive dog and cat foods are now buy 8, get 1 free! It's our way of saying "thank you" to our loyal customers! Sign up for a Keller Rewards Card today to take advantage of this great everyday deal! Not...
Offered By: Keller Grain & Feed Inc.