{product.name}
Adams Plus Flea & Tick Collar for Dogs & Cats
Manufacturer: Farnam Animal Health Care
Collars give your pet months of flea and tick protection. Collars with an IGR kill flea eggs and larvae, along with adult fleas and ticks. When you put a flea and tick collar around your pet's neck, the active ingredients rub off on your pet's fur, then migrates through the coat along with natural skin oils. Kills adult fleas and ticks for up to 5 months. Kills flea eggs and flea larvae for up to 5 months.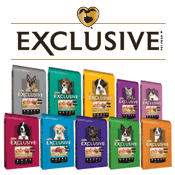 PMI Nutrition Exclusive dog and cat foods are now buy 8, get 1 free! It's our way of saying "thank you" to our loyal customers! Sign up for a Keller Rewards Card today to take advantage of this great everyday deal! Not...
Offered By: Keller Grain & Feed Inc.