{product.name}
Min-Plex™ Block
Manufacturer: Tribute Horse Feeds
Designed to supply nutrients that are typically low or imbalanced in forages.
Supplies organic minerals to support normal bone and tissue growth and maintenance; notably, copper, zinc, and manganese.
Supplies selenium - a highly effective antioxidant that helps to reduce damage to body tissues from aging and exercise, as well as supporting your horse's immune function.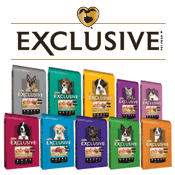 PMI Nutrition Exclusive dog and cat foods are now buy 8, get 1 free! It's our way of saying "thank you" to our loyal customers! Sign up for a Keller Rewards Card today to take advantage of this great everyday deal! Not...
Offered By: Keller Grain & Feed Inc.