{product.name}
Purina® Start & Grow® Medicated Chick Starter with AMP .0125
Manufacturer: Purina
SKU: startandgrow_sunfresh
Model Number: 38552
Optimum nutrition for raising laying chicks from hatch to laying age (18-20 weeks). This complete feed with 18% - protein and quality nutrients is perfect for a strong start and early hen development. Click here or more information on this product.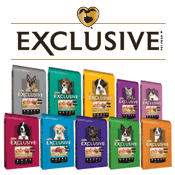 PMI Nutrition Exclusive dog and cat foods are now buy 8, get 1 free! It's our way of saying "thank you" to our loyal customers! Sign up for a Keller Rewards Card today to take advantage of this great everyday deal! Not...
Offered By: Keller Grain & Feed Inc.