{product.name}
Right From the Start Beef Pellet 
Manufacturer: Kalmbach Feeds
Model Number: 5912BC
A complete feed formulated to meet the nutritional needs of growing cattle up to 800 lbs in high stress situations and for transitioning cattle onto a grain based diet. Medicated for beef cattle for control of bacterial pneumonia associated with shipping fever complex caused by Pasteurella spp. susceptible to Chlortetracycline and for control of coccidiosis caused by Eimeria bovis and Eimeria zuernii.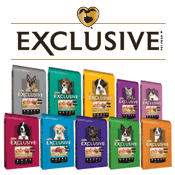 PMI Nutrition Exclusive dog and cat foods are now buy 8, get 1 free! It's our way of saying "thank you" to our loyal customers! Sign up for a Keller Rewards Card today to take advantage of this great everyday deal! Not...
Offered By: Keller Grain & Feed Inc.