Manufacturer: Fiebing Company, Inc.
Fiebing's signature product. Used all over the world on fine saddlery, boots, shoes and other smooth leather articles. Cleans leather and lubricates the fibers to prevent brittleness, all the while maintaining suppleness and strength. Formulated in yellow, white and black. Fiebing's Black Saddle Soap Paste works especially well on all black harness and tack.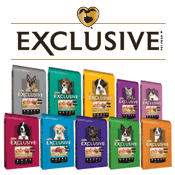 PMI Nutrition Exclusive dog and cat foods are now buy 8, get 1 free! It's our way of saying "thank you" to our loyal customers! Sign up for a Keller Rewards Card today to take advantage of this great everyday deal! Not...
Offered By: Keller Grain & Feed Inc.