Kellers Grain, Greenville OH, Brookville OH, Greenville OH, Covington OH, Troy OH, Tipp City OH, Dayton OH, Springfield OH
Keller Grain & Feed Inc. began 85 years ago, through Ray Keller's desire to provide ground feed for customers in the community. We have since expanded to serve in three other locations in Ohio: another in Greenville, one in Brookville, and one in Pitsburg. We offer seasonal chick orders and horse owner workshops, and provide grain and feed, crop seed, pet and rural supplies, animal sales, tack/show clothes and more!
Keller Kash
Keller Kash is now available to view online, to view click here.
Click on the Register your Card so you can create your password
This will give you access to your card information to track your Keller Kash
You will no longer receive a postcard in the mail nor will you have to bring the postcard in with you! It will all be on file for you at our stores.
This will also track any other accumulative programs such as your salt purchases, etc.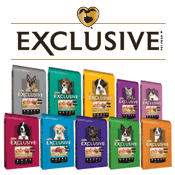 PMI Nutrition Exclusive dog and cat foods are now buy 8, get 1 free! It's our way of saying "thank you" to our loyal customers! Sign up for a Keller Rewards Card today to take advantage of this great everyday deal! Not...
Offered By: Keller Grain & Feed Inc.